Buffalo's Premier Radiant Heated Driveways, Floors & Roof Deicing
Industry Leading Systems ● Local Installer Network ● Free Installation Training ● Unmatched Customer Service
With an annual snowfall of around 94 inches, Buffalo, New York is ranked as the fourth snowiest city in the U.S. (The ranking uses the 30-year average monthly snowfall totals for December through March, as reported by NOAA, and only includes U.S. cities with a population above 50,000; www.niche.com) This can sometimes make travel a real challenge. Whether you're headed down the Kensington Expressway or trying to get out of your driveway, Buffalo snowstorms can make commuting difficult.

According to Buffalo city ordinances: "It shall be the duty of every owner or occupant of any premises abutting any public street to remove, before 9:00 a.m., all snow and ice which may have fallen upon the sidewalk abutting said premises."
Given the abundance of snow and occasional lake effect blasts from Lake Erie, clearing the sidewalks before 9:00 a.m. can sometimes be a challenge. Installing a heated driveway system in New York doesn't sound like a bad idea. Sure, Buffalo residents are a hearty bunch, but if there are ways to ease the stress of winter, why not consider the options?
What are Heated Driveways?
Heated driveway systems use radiant heat to warm concrete, asphalt and pavers to prevent snow and ice buildup. Electric radiant heat systems use premium quality (ClearZone) twin-conductor resistance heat cable that is laid out over the area to be heated and embedded about 2-inches below the surface of the driveway. The heat cable can be used to heat concrete, asphalt, brick and stone pavers and more.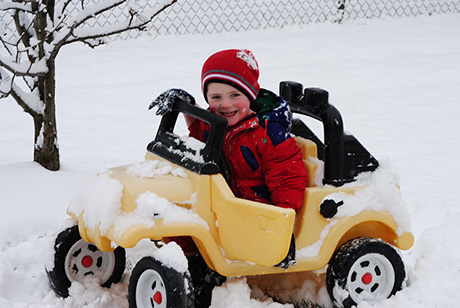 An activation device (snow sensor) is typically mounted at the roof's edge (above the roofline) so it can detect falling snow. Once the sensor detects precipitation and the temperature is below the adjustable set point (usually 39°F), it signals the controller that is mounted on a wall in the garage. The controller sends power to the heat cable to warm the driveway.
Warmzone snow melting systems are fully automated, maintenance free and easy to customize to meet the customers' snowmelt needs and budget. The systems feature advanced components and operate efficiently and only when needed. Though fully automated, manual override capability is also included so that snowdrifts or ice that formed in shaded areas can be melted. The snow melting systems can also be installed to heat new or existing driveways, as well as sidewalks, ramps, steps, loading docks and more.
Warmzone keeps track of a network of installers throughout the country, so we can recommend an experienced installer in the Buffalo and New York state area. Don't dread winters any more. Replace the snow shovel in your hand with a cup of coffee and enjoy your mornings. Call a driveway heating expert today at 888.488.9276 for more information or to receive a free quote.
Roof Deicing
In addition to removing snow from driveways and sidewalks, Warmzone also carries a variety of roof deicing solutions. Put the ladder away and let radiant heat prevent the buildup of ice dams and heavy snow and ice in roof gutters. Several proven solutions are available, including the advanced RoofHeat STEP system that features a low-voltage polymer heating panel that can be installed discreetly under the roof shingles. The panels can be installed in roof valleys and along the roof edges to eliminate troublesome ice and snow buildup to help protect your roof and increase its lifespan.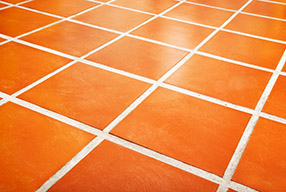 Self-regulating heat cable can also be installed along the roof edges as well as in the gutters and downspouts. The heat cable provides a channel for runoff, helping to prevent damaging ice and large icicles from forming.
Floor Heating
One sure way to escape the frigid temperatures of Buffalo winters is with radiant floor heat. Heated floors can be installed to warm virtually all types of flooring, including ceramic tile, laminates, hardwood, and even carpet.
Warmzone carries one of the largest selections of floor heating systems available. And each system is a proven, trusted floor heating solution. For more information about radiant floor heating and the many options that are available, contact a radiant heat professional at 888.488.9276.